Diane Bergeron's Home
 Inspire Notes:
This is the home of interior designer Diane Bergeron. Ms Bergeron has been a designer for over 20 years with her work featured in some of the biggest style bibles around. She is known for creating the breezy 'Hamptons Look' witnessed in the living room above which is almost zesty it is so fresh! Her eye for placing some of the most unlikely colours in close proximity is daring, experienced and uncanny.
The pair of purple upholstered armchairs are simply delightful against the white, but just look at the other colours with which they find themselves vying for attention: the turquoise lamp, the dark blue cushions, the green and white flowered chair and the less than shy black and white carpet…But.
It works.
Deliciously.
The grasscloth walls make this space more intimate and almost studious. Of course, designing your space is about one's own personal taste, but there is such confidence in her placements and positioning of bold colours, eye catching dots, loud patterns and zig zags as in the Madeleine Weinribrug.

Ms Bergeron's home is located in a two storey warehouse building in Melbourne Australia. She is blessed with tall, wide space which has been put to great use with the towering book shelf. You can see more images at Ms Bergeron's website and at Vogue Living Australia.
________________________________________________________________________________________________________________________




This home style is homely, warm, contemporary, fresh and stylish. Lets strip everything back and do some dissecting…Nurse! My overalls!
The foundation is black and white. Black and white is very rarely a 'wrong' mix. There's the super buffed black flooring against the vast and tall white walls. Everything has been bathed in spiritual white even the beams. As mentioned before, the knowledgeable placement of the furniture and accessories have joined together to create that fresh feel. It all works because the pieces, however divergent, balance each other.
Try this trick. Cover up the neat black framed picture pairs in the first picture. Can you see that suddenly that little arrangement of chairs around the coffee table looks almost like unconnected satellite figures that just happen to be in the same space? There is something about those neat pairs of black framed pictures that stabilizes that particular space and 'glues' it all together. It might work also with one large picture frame but it really works with the neat sets. Black and white is settling, it is like the bespoke tailored suit of an authoritative, trusted concierge. So even with the bold rug pattern and all the potentially clashing colours it works. In the living room there are dashes and suggestions of colour from cushions, books, lamps etc I'm not convinced a big red sofa would have worked as well as that simple white one in that first judgemental eye-sweep.
In the sitting room I described the grasscloth wall as being 'studious.' For me this represents the 'glue' that brings it all together for that particular space. The room is eclectic and a little loud. This is not a negative in this case, it simply means there are cushions that refuse to blend with each other, picture frames in total disagreement about what to wear that day, a zig zag rug shimmying seductively for all the attention…but, the 'studious' wall brings it all down to a pleasing notch and holds it all together. It is possible therefore in your own space to have lots going on in colour and shape and yet have a 'grandparent' item that makes everything behave just by being there!
To create something similar, your base palette is 'spiritual white', outlined and accentuated with 'formal tuxedo black.' Then experiment with bold fresh clashing colours, textures and patterns. For the fresh Hamptons feel, Ms Bergeron has mixed a variety of patterns and colours including dark colours and citrus colours. The Emmanuelle pendant lights play an important supporting role for this look also. Zzhuzz things around a little and step back. If it isn't quite working, you may have overdone the clashing elements and can look forward to some potent future headaches! Strip it back somewhat and think about what could be your 'grandparent' item that gently shushes the loud items, stabilizes and makes them work together harmoniously. Don't forget to include some black matching frame sets.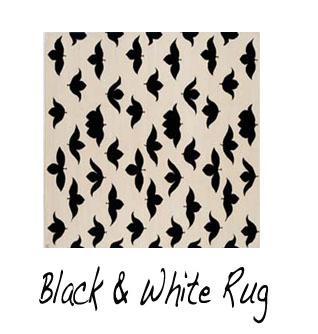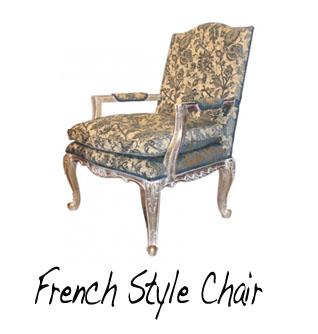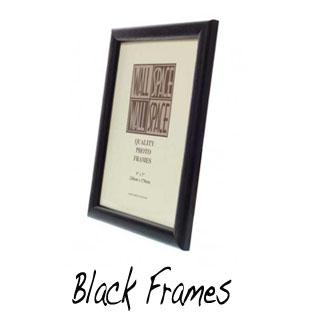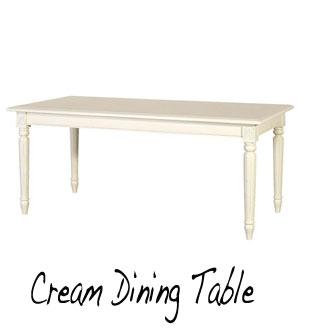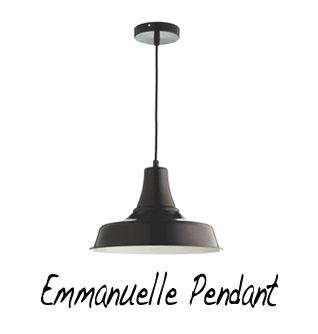 ________________________________________________________________________________________________________________________

Our thanks and admiring glances to:

Source:
Photography:
Home owner:
f
Use our 'Pin It' badge (above) to share the home styling inspiration, or share on Facebook and Twitter (below).